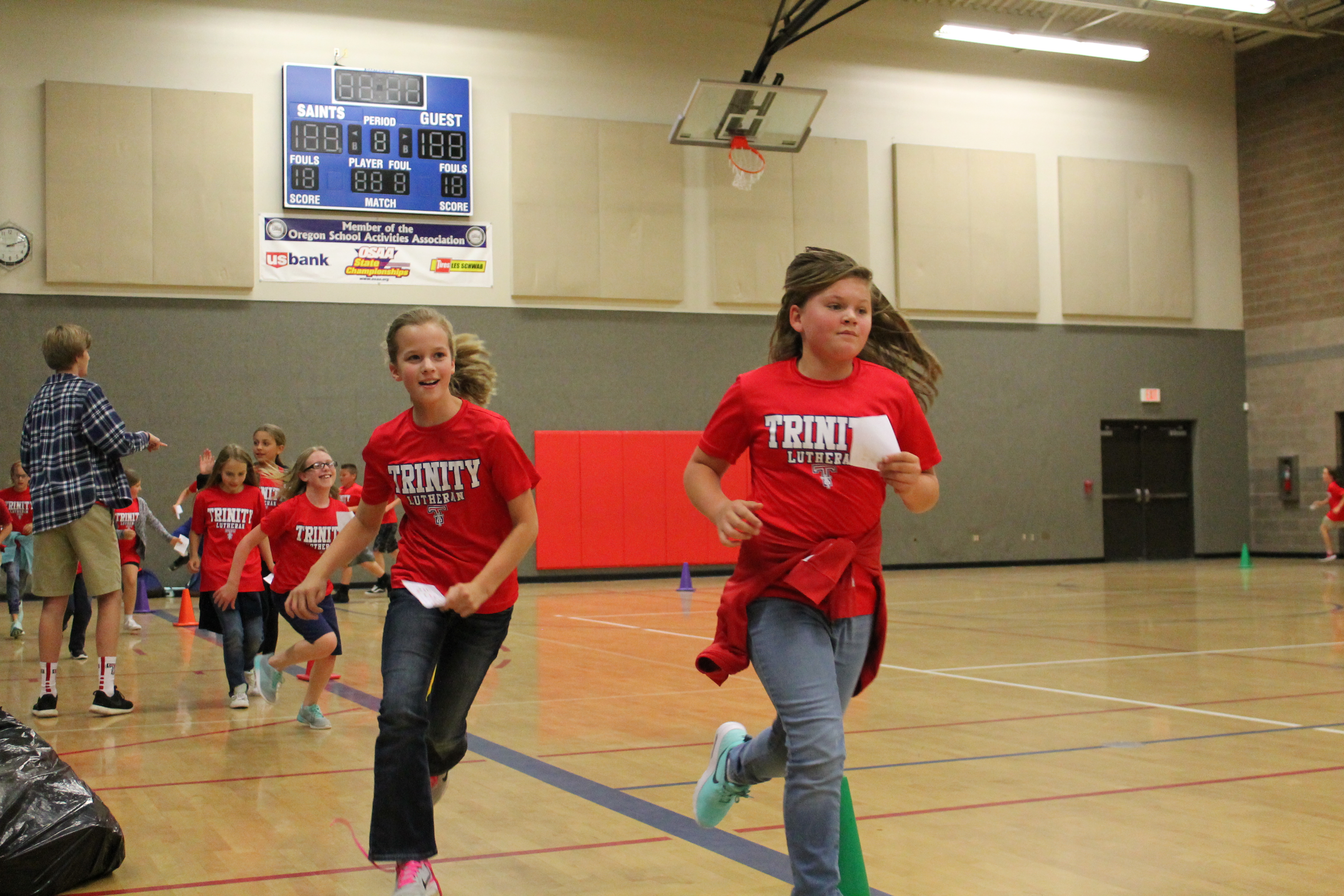 A Note From our Principal
On Monday, August 28, I came to school looking forward to meeting with staff all day. We had a full agenda of topics to complete, as it would be our last "official" meeting before the start of school. As I drove to school, I began to hear of the devastation that Hurricane Harvey leveled on the Houston area — and later, as I scanned Facebook, I saw the damage that had occurred, specifically at Lutheran South Academy. This resonated with me, because like us, Lutheran South is one of the few Lutheran Schools in the US that has a Pre School – High School program all on ONE campus. So, we asked ourselves a simple question – , "How can we help?" — and today we saw first hand how we could help.
Our staff  talked, brainstormed, planned, and with our students helped executed a plan.. What did they execute? An assembly with all of our kids participating in a FaceTime discussion with the HS Principal, Campus Pastor, and two students from LSA, where we prayed with them and for them. A phone-a-thon that raised $1,200 in ½ an hour. A student led coffee/smoothies store where all proceeds will go directly to LSA ($3,000). Seventy plus middle school students that went OUT to serve seniors in the neighborhood. A walk-a-thon for our PS – 5th graders that generated over $8,000. And teachers that have personally written notes of encouragement with a gift in each card to the nearly 100 staff at LSA.
A simple question was asked and God worked through His people in Bend, OR. This resulted in over $12,000 that will be sent to LSA for their recovery efforts in Houston. This message will also be shared tonight on KTVZ news – please continue to keep the Pioneers in your prayers!  And more pictures from today will be on our website soon (www.saints.org)
May God Bless your day — as you have been a blessing to others today!
Hanne Krause
p.s. A HUGE THANK YOU to Wild Roots Coffee house and Thrivent for their donations and sponsors to our cause!
Video from our walk-a-thon.
Our 5th grade class hearing that we surpassed our goal for raising funds for LSA