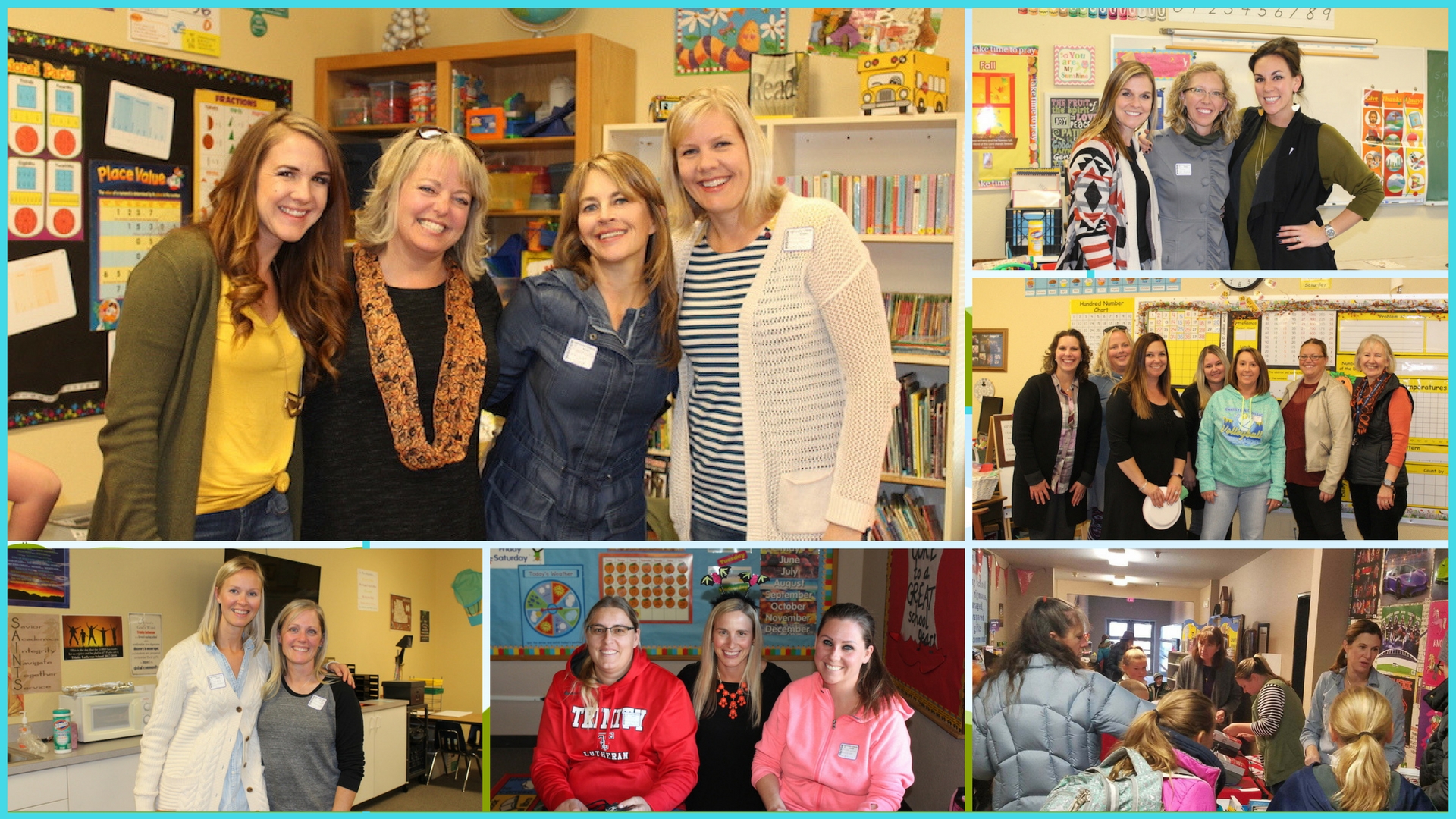 "It's easy to make a buck, it's a lot tougher to make a difference." – Tom Brokaw
We can not say THANK YOU enough to our volunteers — but a THANK YOU can brighten someone's day, so don't let the opportunity to say THANK YOU ever pass you by. At Trinity, we have some very special volunteers. It may be the family that comes in early in the morning, or right after school, to vacuum all the classrooms and hallways.
It may be the person that stays late into the night working with our kids to develop their God-given gifts to be a blessing to others. It may be the person who sews a costume, or plays an instrument or serves dinner to the participants in one of our music programs. It may be the person that drives for a field trip or cuts out box tops. It may be the person who sits patiently by a student struggling with a math problem. It may be the person who does so much behind the scenes and never complains. It may be the person who reads to our students, with a voice of comfort and peace that is unexplainable. It may be the person who gives up their weekend to be a part of creating memories for our students in the athletic arena.  It may be a person who lightens the load of an overworked teacher by helping and being there for them. It may be the person who helps to serve lunch with a smile and inner joy that encompasses our students.
It may be YOU! Thank you volunteers for making a difference in the lives of everyone in the Trinity family.
Each of you should use whatever gift you have received to serve others, as faithful stewards of God's grace in its various forms. 1 Peter 4:10
Our teachers and staff love partnering with you in and outside the classroom. Ask at the front office or with your child's teacher to see how you can help out on our campus.