Here at Trinity, our partnership with our parents and community is a priority where safety and academic success come first. Over the last six years, we have worked to build into our campus and staff development an ongoing and intentional safety plan with a commitment to continuous improvement.
We have identified three components that focus on different areas of sustainable safety. Each area includes tools, features, and improvements which we plan to implement immediately and into the future.
This year, we are continuing with our commitment to safety and whole child health by focusing on raising funds to acquire four more features that come from each of the three components.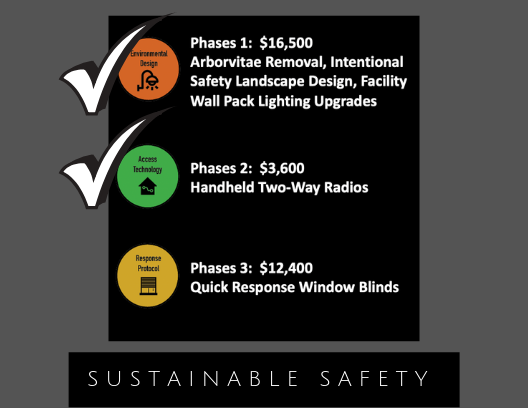 Phase 1: Security-related landscape and lighting improvements
Removal of existing arborvitae (Gifted by school and church family Don & Rachel Fowler of Fowler and Son Builders, LLC.)
Intentional landscape design with safety and school use at the forefront of the design. (Planned and implemented at a discounted rate by Northwest Landscape Innovations, owners Paul Edwards & Jim Bennett, both school parents.)
Exterior facility wall pack lighting upgrades.
Phase 2: Handheld two-way radios for improved campus communications.
Phase 3:  Quick response window blinds for instant drop and close use – installed on every window on our campus.
In the 2015 Bid For The Kids, we raised over $30,000 to improve and enhance the security functions of the school lobby. This feature came from all three of these components.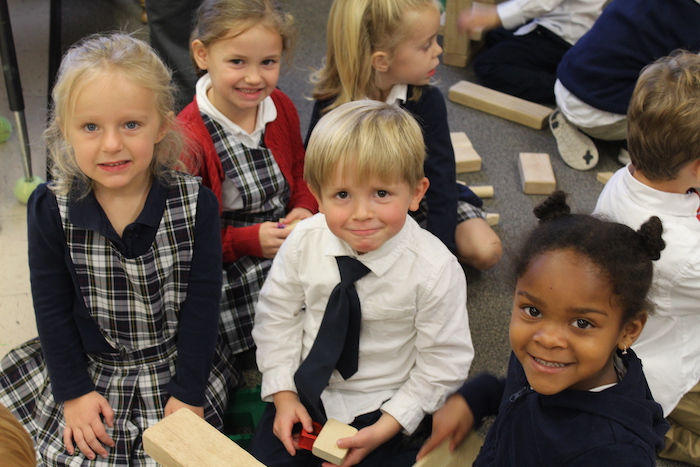 If you are interested in knowing more about how you can support these efforts we would love to chat with you.
Thank You for making student safety a priority!