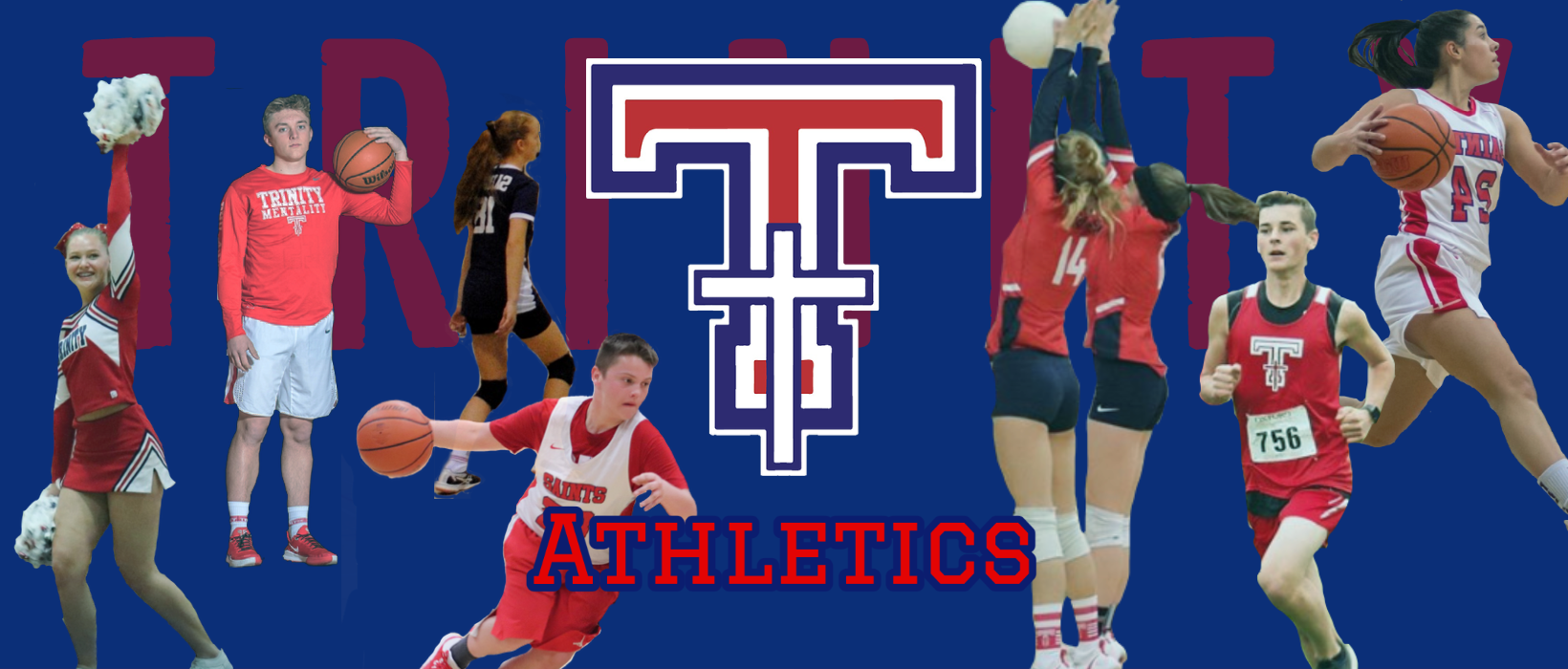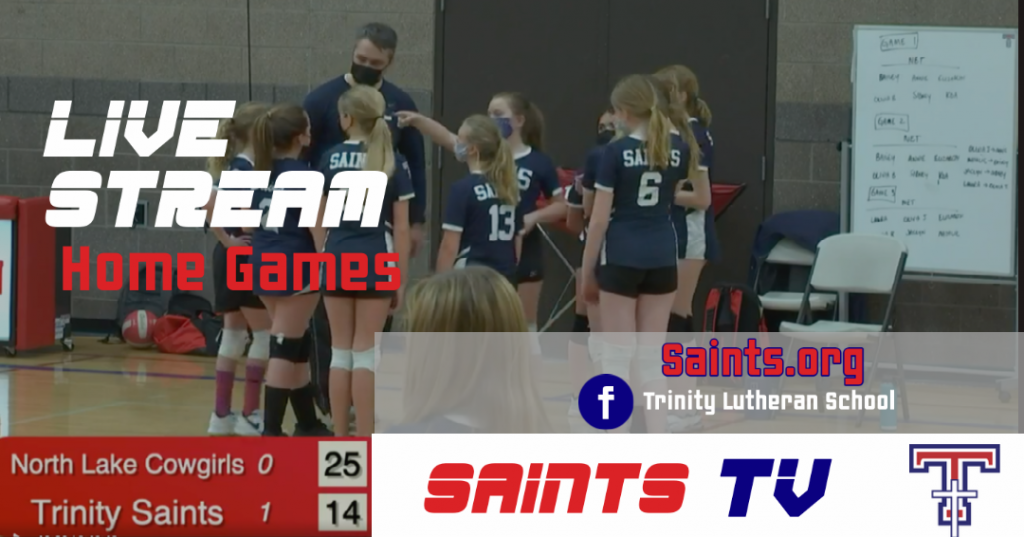 Saints Volleyball Schedule
Due to COVID regulations, this game is not open to the public but will be live-streamed at saints.org or on our Facebook page.
Middle School
March 5 North Lake 3:45/5:15 pm
March 9 Sisters 2:30/4:15 pm – Watch Live
March 15 Culver 4:00/5:30 pm – Watch Live
High School

March 12 Hosanna/Triad and North Lake 3:00pm/5:00 pm/7pm – Watch live
March 16 Central Christian 5:30pm – Watch live
March 19 North Lake 5:30pm – Watch live
March 22 Culver 3:30pm— Watch live
Spectator Guidelines Announced
Per OHA's Indoor Sector Guidance Trinity will be implementing the following procedures and guidelines for home games. We encourage all Saint's fans that are unable to attend under the following guidelines to join us on our live broadcast either at Saints.org or on our Facebook page; Trinity Lutheran School.
Each player will be provided 2 tickets, for family members to attend and cheer on their players at each home game.
The visiting team will be given 10 tickets for home games. We ask that the 10 names of the visiting team guests be given to Trinity's Athletic director before the game. Only the 10 guest names will be allowed in the gym.
Spectators will be asked to complete COVID-19 screening at the door, including a temprature check and questions of being symptom-free prior to entry.
Masks are required to be worn at all times while on Trinit's campus.
Hand sanitizer will be readily available.
With the exception of thouse in the same household, all spectators will be asked to sit 6 ft. socially distanced.
Spectators will vacate the facility in a timely fashion following the event.
Staff will serve as monitors to help enforce distancing in seating/standing zones, masking requirements, restroom usage, and traffic flow.
Anyone who refuses to follow these guidelines will be asked to leave the gym.
Thank you for your support in keeping our community safe. Everyone's cooporation allows our athleetes to continue to compete and play the sports they have so desperately missed over the last year.