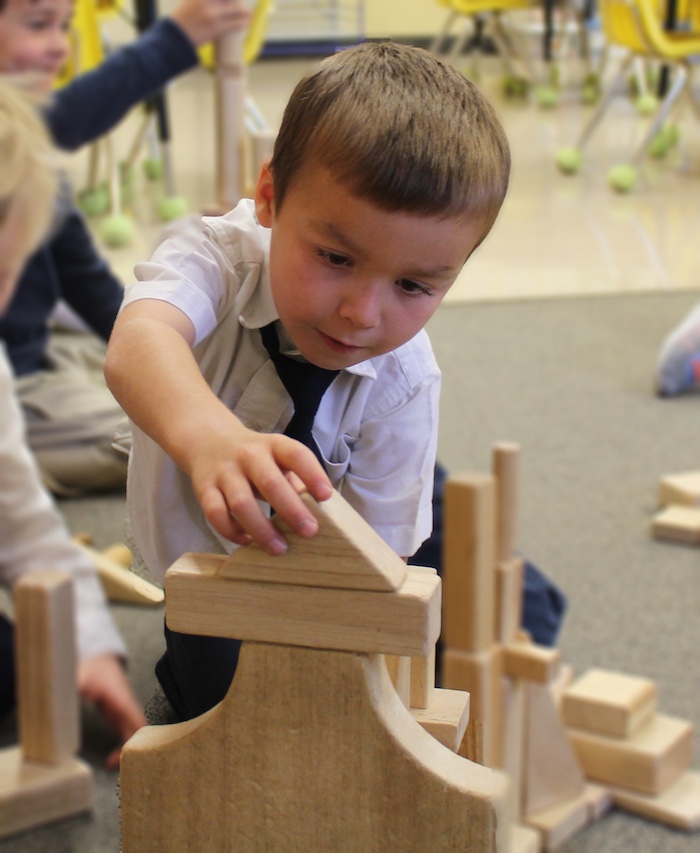 Trinity Lutheran School's preschool program is about creating a safe and loving environment where our youngest students can thrive individually and academically.
Through dynamic activities and one-on-one interactions with our experienced teachers, our multi-age, Early Childhood program students will build a foundation for future educational success.
Our planned curriculum includes engaging activities that promote cognitive development, creative thinking, and problem-solving skills. We include Spanish, Music, and P.E. to develop a strong foundation for their elementary school years.
Daily devotions during "Jesus Time" and weekly chapel services provide a Christ-filled environment that children thrive in.
COVID-19 Impact to our Program:
We are happy to announce that our Emergency Childcare status for our Early Childhood (ECE) program has been aproved. 
Early Childhood Education, can operate in-person. The guidance for this program comes from the Early Learning Division of the ODE. Due to these new stipulations, students will be divided into cohorts by an all-day class (8:00 am-4:00 pm) and half-day am class (8:00-11:15 am). 
Pricing for Early Childhood
(11:15-4:00): $1250 per quarter
Meet Our Team