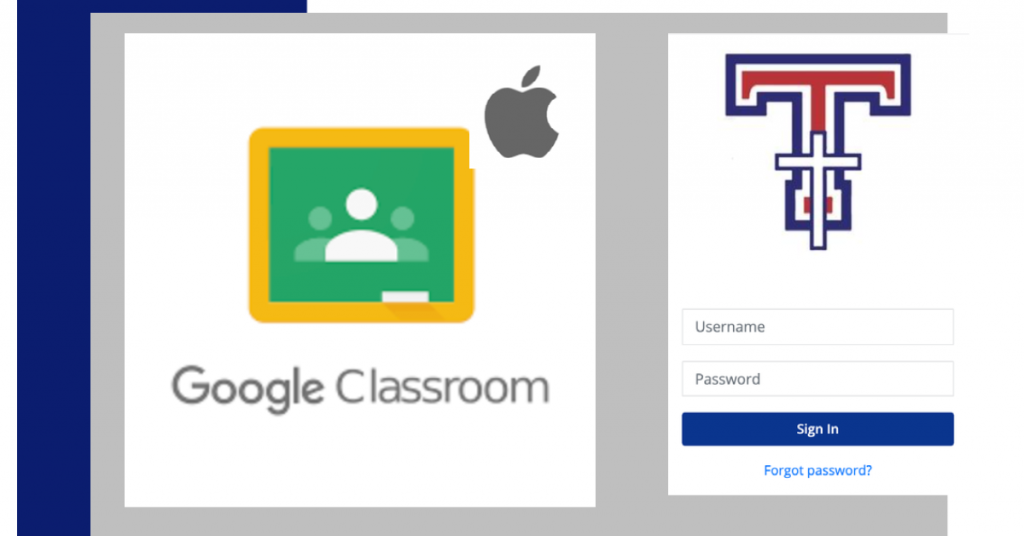 Technology at Trinity serves as an in-class tool to supplement education and develop skill sets that are important tools in today's world.
Devices
Kindergarten – 5th
All students in K-5th grade will have access to a classroom set of Apple iPads and are required to provide headphones as part of their school supplies. (See student's classroom supply list for more info on specifications for headphones)
6th & 8th Grade iPads
All students in 6th & 7th grade will be supplied with a personal school-issued Apple iPad and Bluetooth keyboard to use at home and in class.

All students are required to sign a Technology And Internet Usage agreement before these technology resources are released. This form is part of the enrollment process and was done through our TADS Educate Enrollment Portal.

H.S. Bring Your Own Devices
All 9th – 12th-grade students are required to provide their own devices for classroom use. Guidelines and software capability requirements for devices are included in the students' school supply list.
---
Student & Parent Platforms

TADS Educate – This is our parent information portal & grading platform for all grade levels. After you are enrolled and attending Trinity you will receive a detailed email with log-in and guidance on utilizing the Educate parent portal. This portal is where you will access your student's grades and attendance records, along with other important resources.
SeeSaw – ECE to grade 5 will utilize the SeeSaw platform as a supplement to the teaching experience in the classroom.
The majority of our teachers are certified on the SeeSaw platform, and student and parent training is available through the school office. All technology serves as an in-class tool to supplement education but is only one of a variety of delivery mechanisms of instruction.
G-Suite for Education – Grades 3-12 will be utilizing Google's Workspace as a supplement to the classical teaching experience in the classroom. This includes a google email that is a part of Trinity's G-suite account. Grade 3-4 student emails are only used to log in to google workspace. Student emails will be released closer to the start of the school year.  More detail on class-specific technology use will be communicated through your student's teacher.
Over 95% of our upper school staff are certified on the Google Workspace platform, and student and parent training will be offered. Log-in information for this program will also be emailed to you shortly. 

Trinity provides tech help for parents to navigate these technologies. If you are ever in need of assistance, simply contact the school office.